Industrial Cleaning Services
Industrial Cleaning Services
How Are Industrial Plant Cleaning Services Different To Commercial?
As a specialist industrial cleaning company, we can cope with even the toughest cleaning challenges of industrial environments. We understand that grease, oil, solvents, and dust can be created or leaked during manufacturing processes across large spaces. This includes factory assembly line floors.
Our industrial cleaners have the expertise, equipment, and cleaning products needed to handle the most challenging issues. Therefore, whether your company is a warehouse or storage facility, manufacturer, or food preparation business.  We offer a cost-efficient and effective cleaning solution.
Industrial Cleaners That Are Thorough And Safe
Our highly-trained industrial cleaning contractors hold the relevant professional qualifications for working safely and undertaking their duties. Our industrial cleaners are IPAF, COSHH, PASMA, and CSCS certified, enabling them to:
Conduct a risk assessment – and provide method statements and datasheets to comply with health and safety policies.
Undertake cleaning at height – using platform lifting equipment, certified by the International Powered Access Federation and Prefabricated Access Suppliers and Manufacturers Association.
Work with controlled substances – that can be hazardous to the health of the cleaners and your team if not handled correctly. Certified by the Control of Substances Hazardous to Health.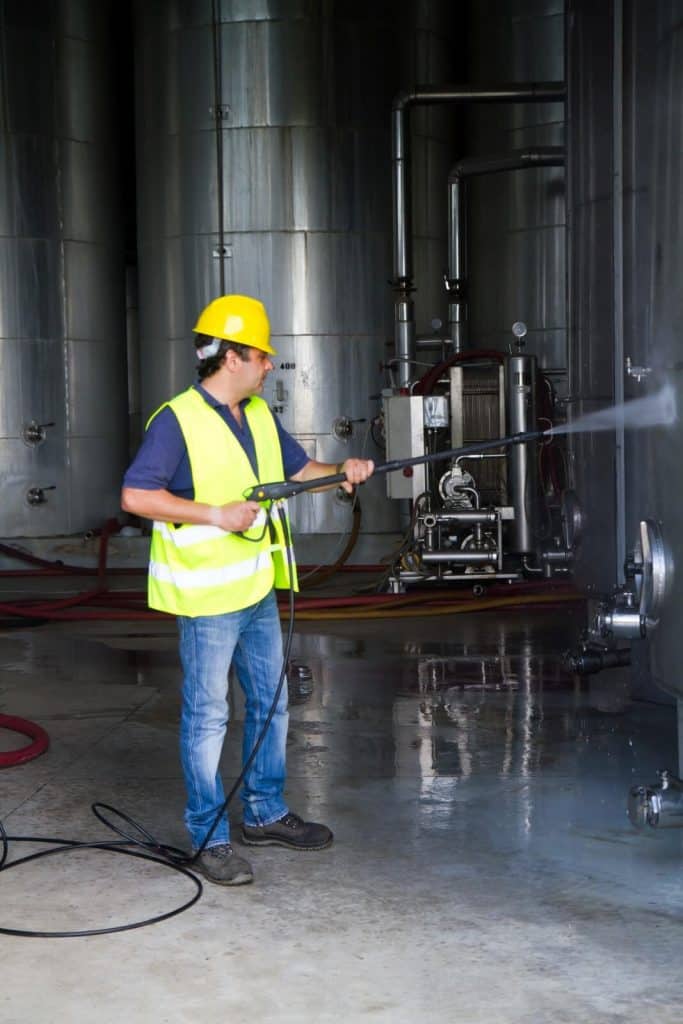 Our professional cleaning services
What You Can Expect From Our Professional Cleaners
The safety of your premises, equipment & staff is our number one priority. Our team is trained to the highest of standards and all hold the relevant qualifications to work safely whilst undertaking their duties.
All Aspects Covered
Ratcliffe Cleaning's solutions cover all aspects of cleaning to ensure your workplace looks its best, inside and out. Our bespoke cleaning services include:
Industrial floor cleaning and de-greasing
Assembly line sanitising
Contact our team today for a free quote on a tailored cleaning package on 0800 086 9215.
The benefits of working with Ratcliffe Cleaning
Why choose to work with us for your building site cleaning needs?
At Ratcliffe Cleaning we have a highly professional approach to commercial cleaning services, and always put the client at the heart of everything we do.
Over 20 years of experience in the business
Friendly team with a highly professional attitude
Network of offices all over the West Midlands
Top-quality work at outstanding value for money
Our cleaning specialists use the best equipment and most advanced techniques in the business to ensure a superb cleaning service.