Industrial Cleaning Services
Industrial Cleaning Services
Industrial cleaning services differ from those in commercial premises for a number of reasons.
Why are Industrial Cleaning Services Different to Commercial?
Industrial cleaning services differ from those in commercial premises for a number of reasons. One of many is that many industrial premises are prone to grease and dust build-up derived from manufacturing processes. This means that not only will a large amount of space require degreasing but also the accumulation of dust and other materials can cause issues with ducting. That's when an experienced industrial cleaning company is required.
What Sectors Do Industrial Cleaning Contractors Cover?
Amore appropriate question would be, what sectors don't we cover? The wide selection of sectors our industrial cleaning contractors cover include:
Warehouses and Storage Facilities
Manufacturing Premises
Offices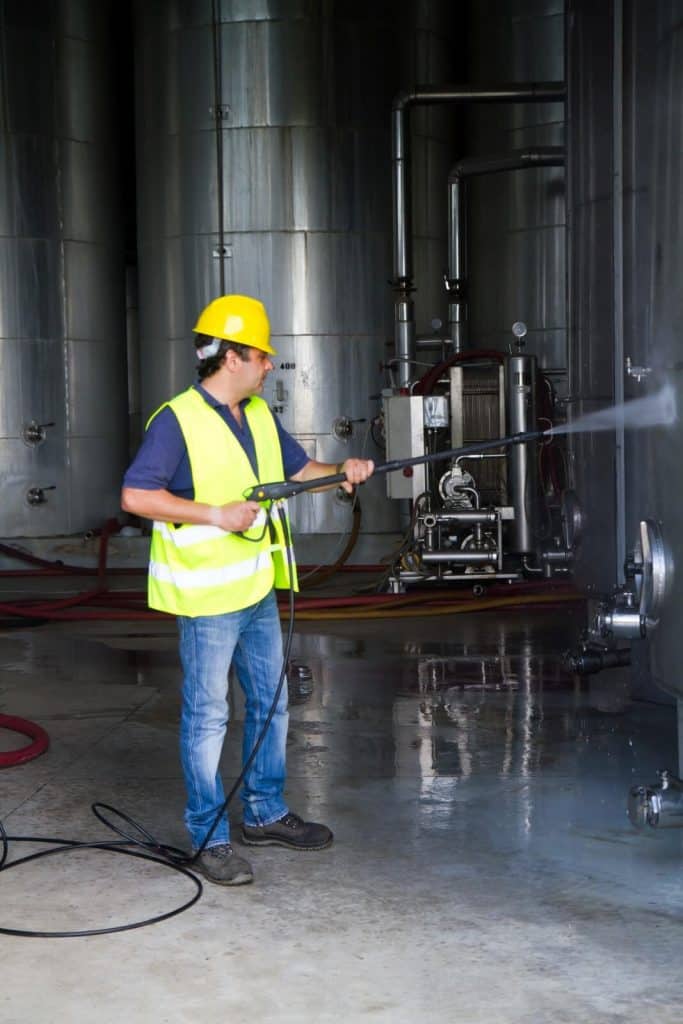 Our professional cleaning services
What You Can Expect From Our Industrial Cleaning Specialists
The safety of your premises, equipment & staff is our number one priority. Our team is trained to the highest of standards and all hold the relevant qualifications to work safely whilst undertaking their duties.
When undertaking industrial cleaning the use of lifting equipment, scissor lifts and scaffolding may be required to access those high levels within the building. Therefore all of the industrial cleaners at Ratcliffe are IPAF qualified and trained to the highest levels in health and safety and COSHH Regulations. Qualifications include;
CSCS – This is the Construction Skills Certification Scheme that provides proof that our industrial cleaning staff are trained to carry out their tasks.
IPAF – This signifies that the operator is trained to the highest standards of platform operation as accredited by the International Powered Access Federation.
PASMA – The acronym of the Prefabricated Access Suppliers and Manufacturers Association. This shows that the industrial cleaning contractor has been trained to work safely at heights using mobile access towers.
COSHH – This is the training of Controlled Substances that are Hazardous to health and it shows that our staff have been trained to work with chemicals to safely to ensure the safety of you, your employees and themselves.
High-Pressure Jetting Trained
DOFF Steam Cleaning Certified
What Industrial Cleaning Services Do We Offer?
Ratcliffe Cleaning contractors offer a range of industrial cleaning services to ensure that your workplace is looking its best inside and out. Whether you are looking for factory cleaning, warehouse cleaning or even an industrial window cleaner, Ratcliffe Cleaning is a name you can trust
The benefits of working with Ratcliffe Cleaning
Why choose to work with us for your building site cleaning needs?
At Ratcliffe Cleaning we have a highly professional approach to commercial cleaning services, and always put the client at the heart of everything we do.
Over 20 years of experience in the business
Friendly team with a highly professional attitude
Network of offices all over the West Midlands
Top-quality work at outstanding value for money
Our cleaning specialists use the best equipment and most advanced techniques in the business to ensure a superb cleaning service.